Elon Musk denies rumors of launching a token for Twitter post-rebrand, following the pump and dump of TwitterDAO token.
Coinbase launches Base mainnet, a Layer 2 blockchain aiming to attract the next billion users to Web3, with a roadmap for decentralization.
As the Bitcoin halving approaches, industry players speculate a price of $100,000 for BTC before the event happens.
The entrepreneur, formerly known as Chief Twit, said asserted that neither he nor the platform he owns have launched a token and that they "never will."
Twitter DAO Crashes and Burns
He was drawn into making the comment after the TwitterDAO token pumped and dumped last Saturday.  The BEP-20 token arrived from nowhere on Aug. 3. It was only available to swap for WETH on decentralized exchanges, lacked any social media presence and should have yelled "scam" to anyone listening.
So with tediously predictability, soon after surging nearly 12,000% in 10 hours, like Musk's Starship, the price came back to Earth with a dull thud and not even a whiff of dead cat bounce.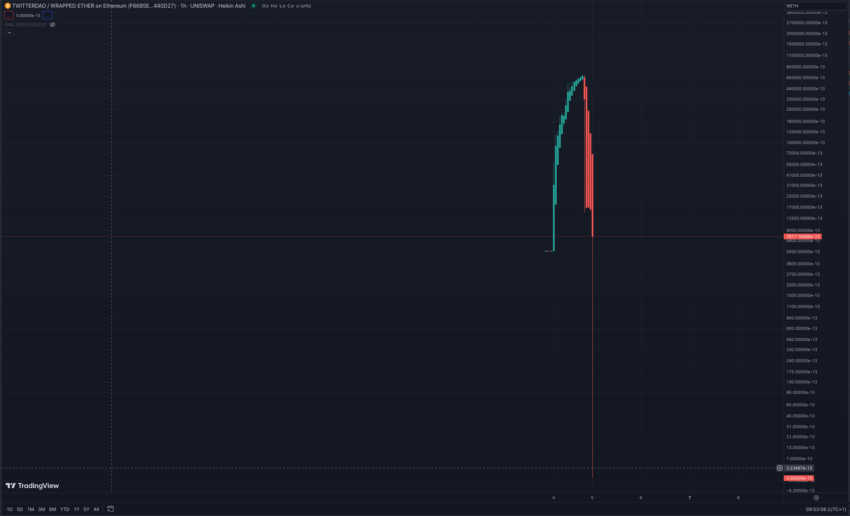 Base Jump
There was much excitement this week with the launch of Coinbase's Base mainnet. The testnet launched in February, and the much-anticipated Layer 2 blockchain, described by Coinbase as a "secure, low-cost, developer-friendly Ethereum L2 built to bring the next billion users to Web3," made its debut on Aug. 9.
The development of Base was funded by Coinbase. And the crypto exchange operator intends to use the blockchain to power various new products.
Yet, despite this initial impetus, the vision for Base is to build an open ecosystem that will attract other applications beyond Coinbase. In this sense, it is similar to the BNB chain, which grew out of the efforts of the Binance crypto exchange but now runs mostly autonomously from the company that built it.
Probably the most crucial point of interest in the project is the commitment to decentralization. Base has a roadmap for decentralization in the coming months and years, meaning it will eventually transition toward something more analogous to Ethereum.
Crypto – Socially Speaking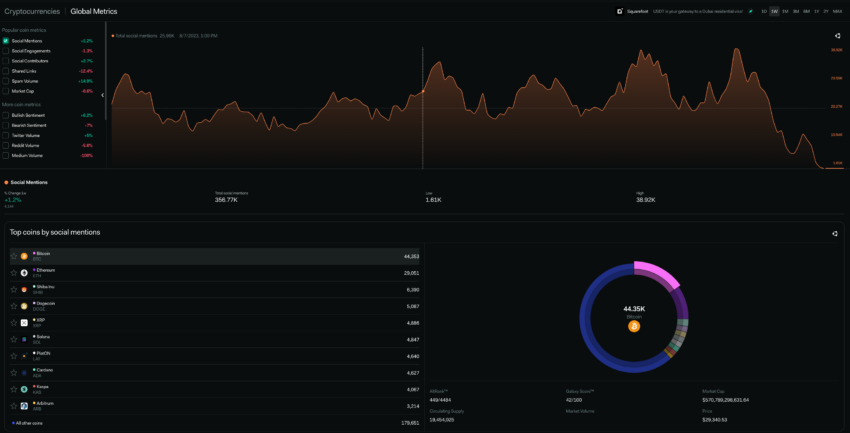 Speculation over the true identity of Satoshi Nakamoto has raged since Bitcoin was born. And Hal Finney has always been a prime candidate. Our writer James Morales sifted through the evidence. Finney died in 2014 and always denied being Satoshi, but he is remembered in the field of cryptography as a brilliant computer scientist and committed cypherpunk.
Interestingly, Finney was involved in the Bitcoin network from its inception. And he received the first Bitcoin transaction from Nakamoto's wallet in 2008.
The degenerative disease ALS would ultimately lead to his death in 2014. In an obituary, the New York Times reported that Finney's family was able to pay for medical treatment in his final years using Bitcoins he secured in the early days of the network.
The Crypto Top 10
Shiba Inu (SHIB) was top dog this week in terms of price action, rising nearly 20%. THORChain (RUNE) was runner-up, posting a 16.5% increase in price. And in third place came OKB, up just over 14%.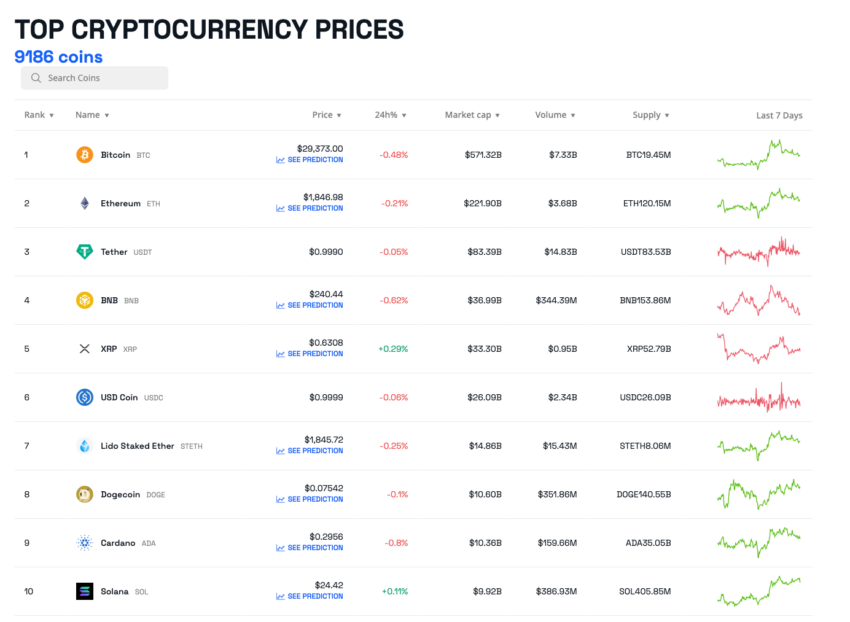 When Moon?
As the countdown to the Bitcoin halving picks up pace, a number of industry players have been speculating on the future price of the asset. But the prevalent view is that $100,000 is in sight and some say it may be reached before the halving, due next April or May.
For instance, Adam Back, Blockstream CEO, stands firmly behind the belief that Bitcoin will shatter its previous records. He forecasts BTC reaching a price of over $100,000 before the next Bitcoin halving. Indeed, Back, one of the few people cited by Satoshi Nakamoto in the Bitcoin white paper, is so confident in his prediction that he is willing to wager money on this outcome.
"The bet is on: I bet Bitcoin reaches or exceeds $100k between now and halving with [Vikingo] 1 million sats to the winner," said Back.
And he is not alone in this bullish outlook. Samson Mow, Jan3 CEO, shares the sentiment, expecting a record price for Bitcoin before the halving, not after.
SEC Appeals Ripple Case
In news that came as a surprise to no one, the Securities and Exchange Commission (SEC) has announced it will appeal a judge's ruling that the sale of XRP to retail investors does not classify it as a security.
According to the SEC, an interlocutory review is justified in this situation. It argues that it could impact its other lawsuits – which are of similar nature – currently awaiting resolution. The outcome of this particular court case can serve as supporting evidence for the defendants.
On July 13, US District Judge Analisa Torres ruled that XRP is not a security when sold to retail investors – aka individuals – however, it is a security when sold to institutional investors. This result partially favored both the SEC and Ripple, XRP's developer.
https://beincrypto.com/week-crypto-coinbase-base-musk-bitcoin-satoshi/